Party Rentals Miami understand that concession rentals really could add the pleasure factor to any event? Adults and kids of all ages enjoy concessions especially, the ones that look like a carnival. Are you arranging a company picnic, a kid's birthday party, a family reunion or even a charity drive, then one of these food machines will assist you with the delicious fun.
Aside from the fun that leasing concessions add, there are additional advantages too. The setup is straightforward, and once you pick up the gear, you could buy most supplies in the same place. Now, if you require help, then a party rentals in Miami employee will guide you along the know-how of the machines. Based on the kind of event you're planning, there's a selection of concession gear you could get. Let me, introduce you to the many food machines you could rent and how to choose the right one:
Types of food machines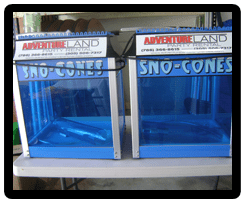 Let's take a look at the types of food machines:
Cotton candy machine-adults and children adore cotton candy! Rent an excellent cotton candy machine for your next celebration. These are the cotton candy machines that you see in carnivals or fairs. It will ensure it's the wow factor in your party or event and will improve the snack diversity.
Popcorn-if you remember popcorn as I do then the Movie Theater or Cinema was a place to eat this snack. Now, there's a popcorn machine for everyone. Partygoers and children of all ages will adore a Cinema party snack. Some types of pop-corn machine use a cart to improve the mobility factor of any function. Fantastic for carnival-themed occasions, birthday celebrations, festivals, and, corporate events, since everybody enjoys the flavor and the smell of popcorn!
Snow-cone-what's better on a hot day than a snow-cone!! This summer, cool down and put your snow-cone machine to work. Mix colors and make the best ice rainbow you have ever eaten.
Hot-dog- an hot-dog machine could be an excellent addition to any party; especially, kids birthday have food like pizza, cokes, small hamburgers, and, now hot-dogs are the wow snacks. Furthermore, adults love a delicious frank too without having to turn on the barbecue.
What to search for in concession equipment rentals?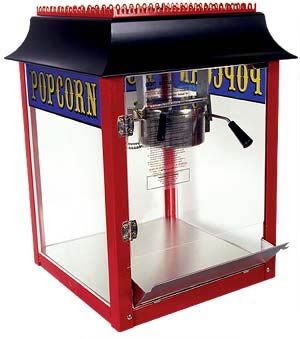 Renting the right concession machines that are crucial to your event makes greater sense than getting a machine you don't need. However, how do you get the right food machine? Well, I'll show you so take these dynamics into account when making your choice:
Simple to use. Can anyone run the machine including teens since host use them at school charity funds and birthdays? Complicated equipment will need assistance or to hire a service. Speak to the party rental employee about how the system operates and the costs of hiring staff to work the gear. Now, if it's straightforward then make sure you or the operator understands the directions.
Size matters. Think about quantity or the volume of the machine if you need it for a fundraiser, business, or church charity event. Ascertain how many clients you expect to see, pick your serving sizes, estimate the number of servings that'll be consumed and make the right decision. Do not make the mistake of choosing a small hot-dog machine when there's hundreds of guest coming to the event.
Durability and security. Decide on a machine which is simple to move or if it uses handles. Ask about building materials and can it take a fall? Check the energy cords and make sure you can store it safely and will not pose a fire hazard.
Electrical specifications. You will want to make sure that there are no different outlets required for power. See if you will need an extension cable to operate the device and how much energy it needs in case you connect to a generator.
Equipment supplies. Make sure the system gets all the other requirements or supplies.  Popcorn oil, salt, and containers to serve the snack are a few things a popcorn machines needs for functioning. Now, floss sugar, bags, and sealers for packaging are what cotton candy machines need to work. Your party leasing company must offer all of the extra supplies that you will need but request clarification if you are uncertain.
Conclusion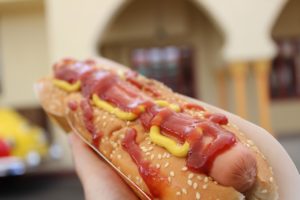 The best part of parties is always going to be the fun time you had, but food always comes a close second. So get the best food machines for your occasion.