Miami is the ideal spot to have an outdoor holiday tent party but today, Coronavirus 19 has removed the pleasant home time. However, outside parties are safer since your guests don't have to stay breathing the same air as indoor room parties.
The climate will probably cooperate, the temperature will be comfortable, and your visitors won't fight the rain right? All things considered, entertaining an outdoor holiday tent party requires some planning, and for these special holidays, it can be complicated.
To help guarantee your outdoor holiday tent party goes off effortlessly, here are our tents rental Miami tips you can use to make holiday entertaining easier.
Tent Rentals Miami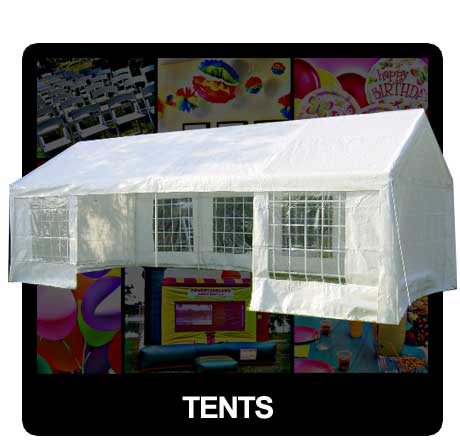 The best way to celebrate a family or even a 50 guest event is by taking it outside. But to go outside you need some protection. Well, tent rentals Miami canopies have your back. You can use these canopies to prevent rain or sun from ruining your fun time with friends and family.
If you will host a gathering today the best recommendation for a safe and covid-19 free time is by renting a tent. You don't want to have friends or guests all bunched together in a room spreading the virus.
Therefore, rent a party tent today. Depending on your occasion, you'll find a party tent with the right size, for example, 10×10 to large canopies that measure 20×40.
String up additional lights
Since you'll want your party to go after dark hours, you will probably require lighting in your outside entertaining area. Since it is the Christmas holiday or New Years', consider hanging extra string lights through your yard, crossing to your tent, or via your trees.
String lights are likewise a cheap way to increase the merry feel of any gathering, so you may choose to leave them up throughout the year.
Install a self-serve patio bar
Being an extraordinary party host can require a lot of time and energy, yet you can keep your visitors cheerful and bring down your anxiety by installing a self-serve bar on your patio.
By installing a patio bar before your guests show up, you will remove the need to drive to find kegs, beers, and liquor during the cold nights. Also, visitors usually appreciate creating their own drinks so they can customize them or pour the perfect amount.
If the temperatures will cool down, you should think about serving warm beverages, for example, coffee, hot cocoa, espresso, and tea.
Keep the kids busy with a bounce house rental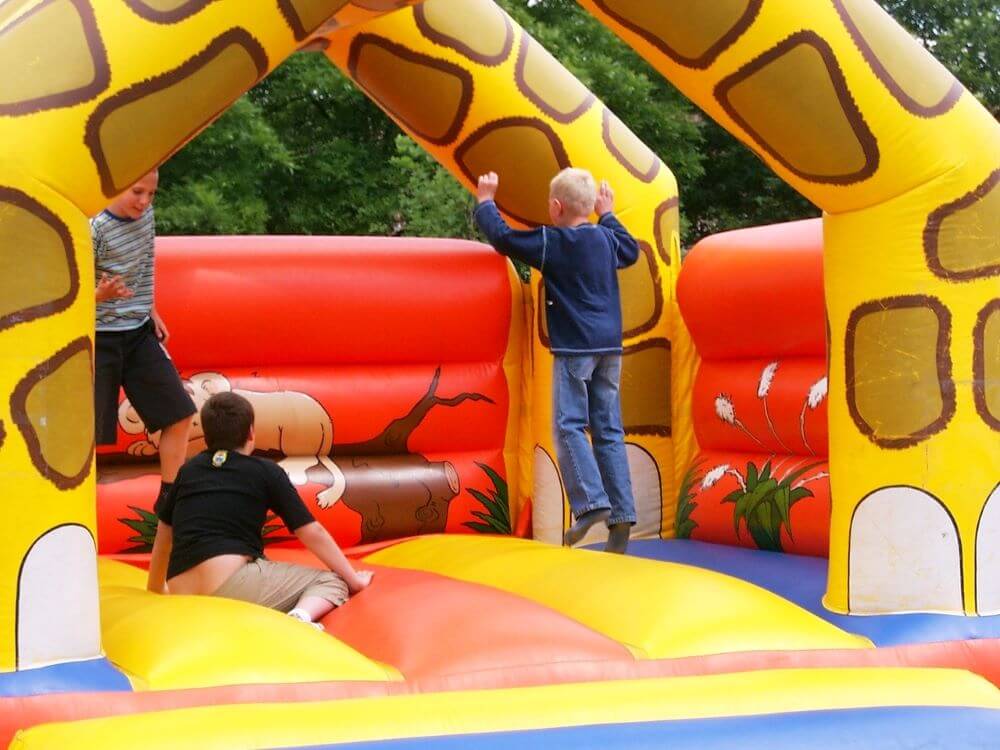 When you throw a party for everyone including children, you will need to keep the kids busy. To permit the adults some social time and have a break from the little ones, consider renting a fun item that will entertain them for many hours.
Bounce houses for rent in Miami are perfect for patio gatherings. These inflatable castles work marvelously to entertain children. The small bouncers are cheap and bigger ones cost a bit more but they can accommodate more children. Rent a bounce house today just make sure to have someone supervise the children all the time.
The gift of giving
If your visitors will trade gifts at your outdoor holiday tent party, make sure to have additional gifts. Therefore, if someone fails to remember to bring their gift, you can ensure everybody has something to unwrap. The gift doesn't have to be expensive as long as they come from the heart.
Consider renting party rental supplies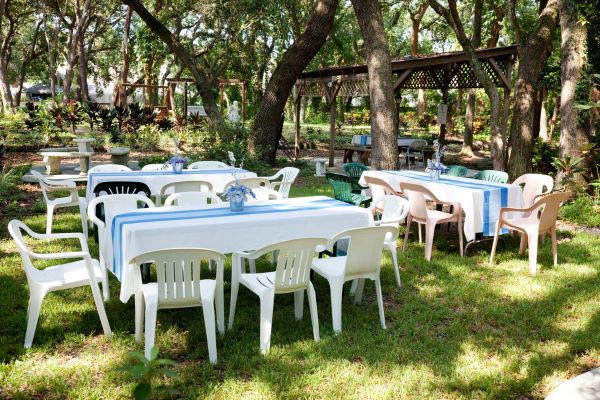 For a large outdoor holiday tent party, you may need to rent a tent to enhance your patio space and prepare for harsh weather. Plus lease many other party rental supplies, for example, table and chair rentals, linens, napkins, plates, and glasses.
Often, people throw a party and don't have enough chairs to sit their guests making for an uncomfortable night. Leasing tables and chairs are the best way to sit all your guests and not bringing your furniture from the interior home or have to borrow some of your friends or neighbors.
When you need more plates and glasses or don't want to use your great China outside, you can lease plates and glasses as well. Plus, this makes less work for you after the gathering, since you will have far fewer dishes to wash. You can purchase extra dishes or glasses, but you'll have to store them for the rest of the year between holiday parties. It can also bring an unnecessary expense.
Since your renting party decorations for your outdoor holiday party, consider renting the linens, tables and chairs, plates, glasses, and even napkins. One of the advantages of renting party supplies is that you don't need to buy and store materials, you can change your theme each year, and you won't have linens to wash after the social occasion.