Party Rentals Miami offers the best items parents can rent their children for their birthday party. For many children, their birthdate is their holiday. Yeah, it is a day devoted especially for them, complete with cake, singing, balloons, gifts, and, sometimes bounce house rentals.
Though parents worry at the notion of arranging a birthday celebration and party rental items, the preschool age remains a more comfortable age to throw a party. Here are ways to keep your sanity while ensuring that everybody has a fantastic time.
Contain essential information on the invitation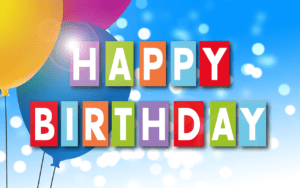 An invitation needs to include basic info — for instance, the guest of honor, address, date, and, time. However, there are essential details that guest parents could be wondering.
Indicate if you'd like an adult to stay or whether a youngster could be dropped off. It usually means parents could drop-off their child since it's a little kid's party and parents will get bored. When parents leave kids, get a phone number where you can reach them if there are any issues.
Furthermore, ask what can and can't their children eat. In case they have allergies, so people including yourself understand not to feed them peanuts, shells, and, even chocolate peanuts. Include an RSVP date and follow up with a phone call a week before the birthday party.
Opt for the right place
If you do not have a place to sponsor the celebration, there are lots of places you could choose. However, sometimes there are seasons where there's much business so reserve this kind of party a few months beforehand.
Most places fill up rapidly, particularly sites where only one party could get hosted. If you don't like pre-planned party routes like Build-a-Bear or Chucky Cheese consider independently owned recreation rooms. Such as a church, a private or public park, playground, and, a regional daycare center.
Usually, they're great for parties as most businesses close on the weekends, parents may employ the employees to work for the party. Kids will love them because its places where they feel confident and relax.
Set the menu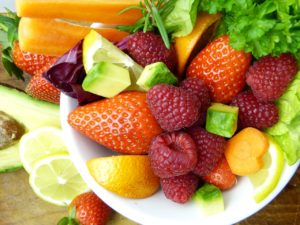 Pizza is most known food for preschooler parties menu, but it isn't the only alternative. For example, "small" cut vegetables, sandwiches, hot dogs, bagels, chicken nuggets, and, fruit salad are fantastic choices.
They are fast to prepare and will probably please your adult visitors. The fact is that most parents want their children to eat healthier and having a fruit and vegetable healthy menu will please smart parents.
Choose fun favors bags
Hand party bags out as the kids leave so you lessen the chances of misunderstandings or missing things. There are loads of choices like their favorite character such as Mickey Mouse or SpongeBob. So buy party items associated with the theme such as pens, notepads, stickers, toys, and, much more at all cost.
However, party favor is not an obligation but if you do purchase them make sure you understand your budget. Usually, theme favor bags cost more than the regular one. Regular party favors will do fine if your kid doesn't care as much for themes as the cake of course.
Bake a cake or buy one
Speak with your kid about what type of cake would they like for instance, cookies, ice cream, desserts, or even traditional cake.
You can include the theme by just drawing on your bake cake and decorating using little toys as well as buying from the professional bakeries and saving all the work. Also, local bakeries, grocery stores and, many other types of custom bakeries bake cakes to order.
You could also allow your guests to get on the action by placing sprinkles, M&M's, icing and, other ornaments such as candy. Furthermore, if your child doesn't like cakes (not many), you could bake many cupcakes and allow them to make their masterpiece.