Party rental in Kendall experts realizes you will need party table rentals when you throw a large or small event. Fortunately, you don't need to purchase all the supplies since there are a lot of tables and chair rentals in Miami stores you can lease items from.
Tables and chairs rentals are essential to any party or occasion, and they offer individuals a place to sit and eat, talk, or relax. Ensure you have the right number of tables and chairs of the highest quality in both style and function.
When leasing, make sure the table you rent matches the theme of the occasion. There are many party table rentals you can lease with the most popular ones below:
Cocktail party table rentals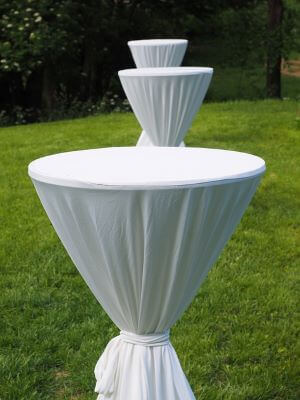 Cocktail tables are incredible when set up around the dance floor or bar and can be cozier than other table styles. Your visitors can likewise make the most of their drinks and snacks before they all moved into another room with a more formal setup.
People use cocktail tables for special events in the following sizes and heights: 24 inches (30 inches high), right for drinks and conversation 24 inches (42 inches high), High Cocktail 30 inch (30 inches high), Bride/Groom/Couple's Table.
Round party table rentals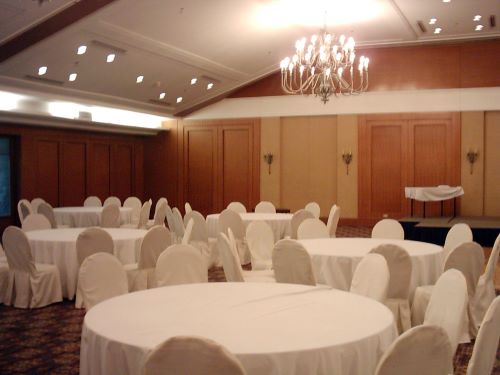 You can see round tables at weddings, anniversaries, dinners, fundraisers, and other formal occasions. The best part about them is that they permit a huge gathering of individuals to sit near each other encouraging conversation. However, with the Coronavirus pandemic please follow the WHO guidelines for proper distancing.
When you have an occasion with a guest speaker, be creative on how you organize the tables. To guarantee no visitors have their backs turned to the stage, eliminate a couple of seats from the round table.
Round tables also come in many sizes and heights. The most popular sizes are 60″ and 72″ wide tables, but also much larger.
A 60″ table can accommodate eight guests or six people in a crescent format. 72″ table can accommodate up to ten individuals or eight in the crescent format.
Maybe you expect many more guests? Then consider renting a 96″ inch table that can seat more than twelve guests.
Rectangular party tables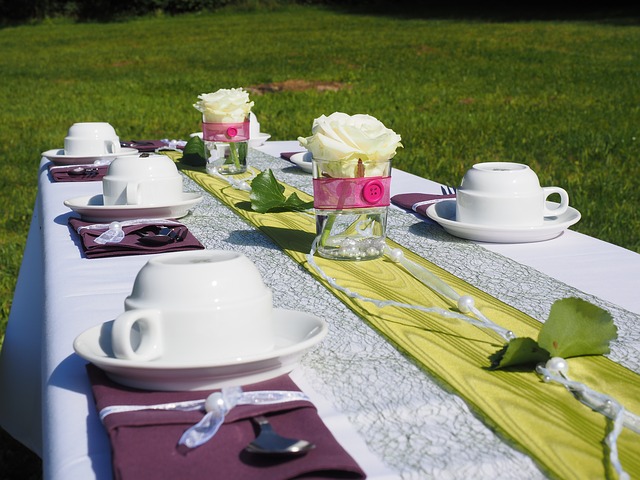 People use rectangular tables for casual occasions. The tables are common to see on birthday celebrations, picnics, reunions, and sports banquets. They also work well at showing buffet-style foods.
You can organize them in any format or depending on the type of occasion. You can put them close to one another, organize them into large rectangles, or line them in long rows.
When leasing them, make sure to look at their quality. You don't want tables that will ruin your occasion, right? If they have any imperfections, consider the right cloth to hide how they look like.
To improve the look of wooden tables, you need to cover them with excellent linens. However, if you're leasing new modern wooden tables, you don't need to stress a lot over the look as they look good with no cloth.
Most table rental companies have a mix of 60″ and 72″ long rectangular tables and regularly measure 30″ wide by 29″ inches tall.
Pedestal tables
Do you want to have a standing event, for example, a reception or event? Maybe you should rent pedestal tables. A normal pedestal table measures 30″ in diameter across with an adjustable height ranging from 29″ and 36″ tall.
Because of their silhouettes and balanced lines, pedestal tables look like functional art. That is the reason you see them in foyers and spaces that are difficult to decorate because of their compact size. Design these tables with a bunch of flowers that will enhance its look much more.
Besides using the tables for visitors to put their drinks while standing, they likewise make fantastic food displays, cashier stations, and speaker tables.
Crescent tables
Commonly used in meeting rooms to encourage conversations, crescent tables are kidney-shaped so not practical for many occasions.
When you throw a formal event, you can use them for your catering tables and use them to add style to the desert stations and buffet.
Conclusion
Well, those were the most common tables you can lease for your occasion. As you saw, many tables work-well for different applications. For you to take full advantage of the tables, lease from a reliable party rentals Miami merchant like Adventure Land Party Rentals.
The best way to find splendid quality party table rentals is to start your search early. Maybe two or three months before the party date.