If you're hosting a birthday party or wedding, you have to rent the event rental items for the occasion to be a triumph. If you're like most people, you don't have any or have some old used items. Fortunately, you can lease the items from rental companies at moderate costs.
Often, our friends and family want to help us by lending out their Chinaware or old chairs and tables, but no thanks. Usually, it's a nice gesture instead rent new clean items from a professional tent rental Miami company.
Let's look at some good quality event rental items you require to make your gathering a hit are:
Even rental items-party tents
Most people would like to host their gatherings outside. The outdoors brings the natural beauty we don't normally see inside a venue. However, the natural outdoors also requires little decoration. But the climate in Miami is unpredictable. Therefore, you should get a large party tent to keep the rain and sun away from upsetting your guests.
But before you hurry to get a tent, first check with the site. Do they permit tents? If they say yes, contact the tent rental company and request that they visit the site and access the space. After the assessment, they will recommend the perfect tent size, tent design, and floor choices to get.
There are many tents in the market you can lease. From basic camping tents and small practical tents to significant canopies that can accommodate hundreds of guests. To lease the correct one, have a chat with the rental company and let them know the look you want.
Tables and Chairs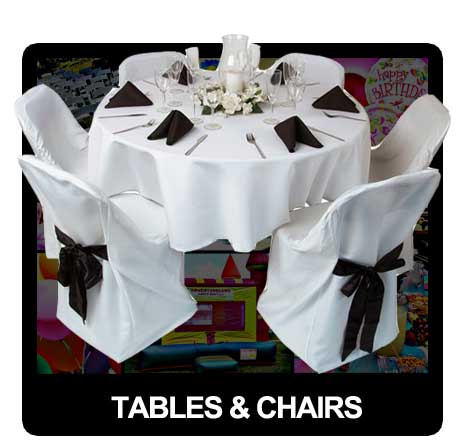 Tables and seats give a place for the visitors to sit and eat or to chat with a visitor, a new friend or a family member. Regarding tables, you have a lot of choices. You can browse many types of tables including sweethearts, buffet tables, cocktail stands, and banquet tables, to round or square tables. You can also select to match tables of various sizes and shapes to enhance space.
Typically, the tables you pick depend on the theme of your occasion. If you don't have an event planner to deal with the undertaking, convey the layouts of your ceremony to the rental company. So, the rental company can advise you on the best table choices for your occasion. The company will likewise direct you on the best way to design the tables.
Party chairs come in many materials, sizes, and designs. You can pick acrylic, classic Chiavari chairs, vintage, or inexpensive chairs dress in tie-on fabric covers. Also, rent the chairs that match the theme of your occasion. If you don't have a clue of the correct ones, ask the experts working in the rental company to help you out.
Glassware and Flatware
Stem and glassware, for example, bar glasses, wine glasses, beer mugs, champagne flutes, water glasses, and soda-drink glasses. Before you go to the event rentals, you have to know what you will serve, so you can request the correct pieces. If you will serve a white wine, lease white wine glasses that match the theme of the occasion.
The flatware includes utensils you require for the cocktail party besides forks, knives, and spoons. If you host a family-style service, you should toss in a couple of serving utensils. Ensure to have a couple of serving bowls and platters.
Dance floor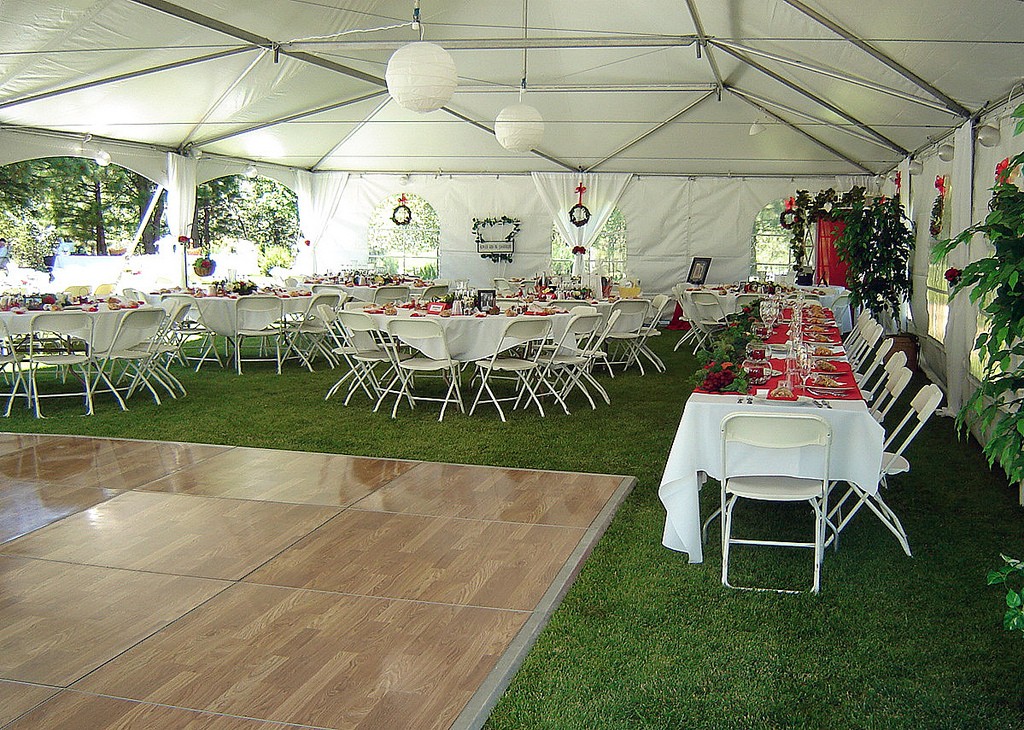 A party will bore people without dancing. If you have leased an outside site, consider leasing dance floor rentals. You don't want to see people slipping or seeing someone break their leg because their heel got stuck in the grass.
You have many dance floor choices ranging from traditional wood to Plexiglas that you can put over the pool. Yes, wow, over a pool. You don't have to lease a dance floor that matches the theme of the occasion. Usually, guests care more about the music and their dance moves than the color of the dance floor that matches the theme.
One thing to focus on is the number of visitors you expect. Try not to lease a dance floor that is too large but doesn't lease one that's little that your visitors will crowd.
Linens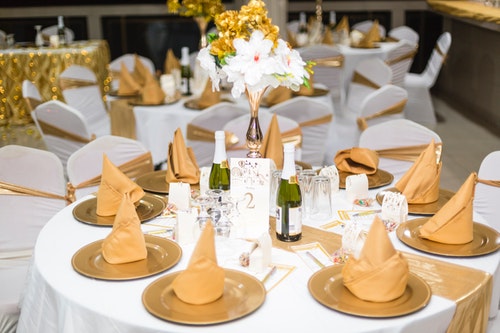 Linens are an incredible way of adding color and texture to your occasion. You can use linens on the tables, chairs, and on some other items or surfaces that you want to change its look. The color of the materials should match the theme of your big day.
When leasing the event rental items, make sure to bring along napkin rings and hidden clips to shield the table linens from flying around because of a windy outside day.