So, leasing a canopy from a tent rentals Miami merchant could appear to be an extraordinary idea, but before you dive carelessly into renting your tent, read below!
Admittedly, much of the time Miami Party Rentals companies manage parties excellently. Often, if you appear to be knowledgeable about the merchandise that you need, you are probably going to get a better deal on the items. However, we think everyone deserves the same treatment even if their new to events like weddings.
Here are a few things you have to know before reaching out to party rental suppliers:
Location
The kind of tent you will lease will depend on your set up site. If the place is entirely flat, a wide non-concrete area without any objects and protected from gusty winds, you can get a pole tent.
It is a typically less expensive option but not as steady as the stand-alone frame tent. Moreover, you must have at least a 5-foot clearance all around for the lanyards and stakes required for pole tents.
When the ground is rough, steep, or rising and falling, you will require a stage or flooring, which can be costly. Then again, if the land is concrete, you can still settle on a pole tent. However, you will need concrete blocks or sandbags to tie the tent.
Weather forecast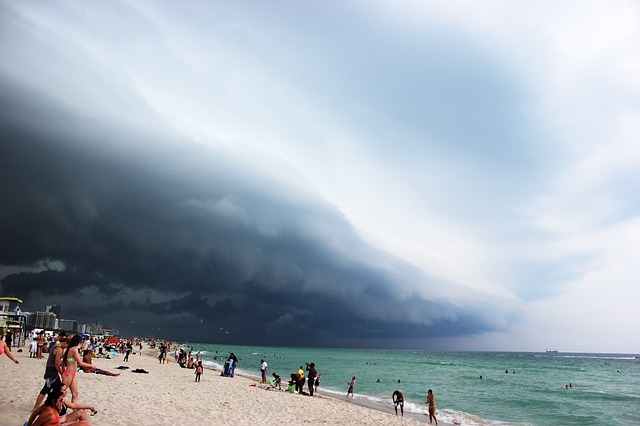 If you anticipate a downpour, you will require a steep-roofed tent that won't let water to pool and sidewalls. You need likewise to arrange the rental organization to set it up, at least, two days before the occasion to keep the floor dry.
Find out how strong are the winds and ensure your tent can handle that wind speed to keep your guests safe. If you're not sure, ask your tent rentals in Miami provider for advice.
Have a backup plan
If you are stressed over the climate, it is prudent to have a backup plan. If your spending plan permits it, arrange a safe venue in another area. However, get some information about their cancellation policies.
Most sites will allow you to change locations or cancel two or three days before the occasion. However, you won't typically get back a part of your payment or deposit if you cancel. Most professionals will tell you that when it comes to a wedding, always have a contingency plan for the weather.
Install the tent yourself or pay a service
You can save some money if you set up the tent yourself. Notwithstanding, you need more help for significant canopies since you will need to equipped it a couple of days before and safely anchor it too.
If you need the rental organization to do it for you, determine until when you need the staff to stay around or first inspect it before you allow everyone to leave. Therefore, you can have any modifications or changes done right away.
Choose a theme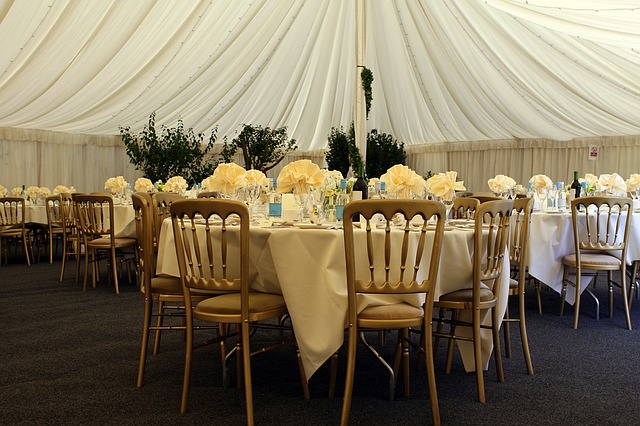 There are essential things you can set up without a theme. However, a topic affects the overall look of your design. A formal wedding, for instance, would require fresh linens and radiant tableware while a house birthday party would only require laid-back decorations.
Get recommendations and check out reviews
If you know someone who has thrown a tented occasion, give them a call and find all that you can about the issues they experienced. You can likewise approach them for suggestions on providers for catering, tent rental providers as well as invitations, photo or video coverage, and, so forth.
Look and listen to what individuals are saying about the providers you are thinking about hiring. The truth, you can't satisfy all of the people, and many will have conflicting testimonies. However, adhere to the overall rating.
If you have a company that gets a, for the most part, ideal reviews, put it at the top of your list. Usually, larger and stable companies that have been in the business for much time are great candidates, although smaller ones may offer better personal and client services.
Initial contact
You need to get a vibe of the sort of service the party rental company will provide you, and the initial contact can be enough to settle on a choice. Limit your options between a few providers before asking for estimates.
When a supplier is slow to respond, don't waste your time in following up. Deal with organizations that respond quickly and give the info you need and courteous.
Look at caterers and other suppliers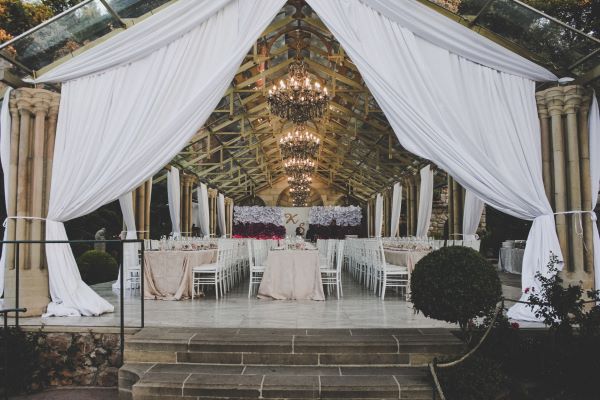 Unless you intend to do all the cooking yourself since it's a small party, you will require a caterer. Many party rental companies have their unique catering services. However, you don't have to hire them. Often, the caterer will work with a particular tent rental company or vice-versa for preferences, instead search for different providers if you have someone else in mind.
Remember, these companies typically work together because they know each other for a long time or they save each other some money while giving the customers the savings.
Nevertheless, remember the caterer needs to organize intimately with the tent rental company, so it is simpler to work with providers that they trust. The fact remains not to be pressured into doing something you don't consider correct.
When you have settled on your significant providers (tent and food), start looking for providers for your other needs. These providers include flowers, lighting, décor, linens, and, entertainment.