Renting sound equipment is easy for parties and events, but setting up the equipment still can complicate even the best of us. No matter what event it is, Party Rentals in Kendall can help.
You want it to be memorable and exciting for the guests. Music is the thing that excites all the guests; it provides a boost of energy in everybody. Big-time reasons individuals want to have the best sound system in Miami.
But even the best specialists forget that extra extension cable or forget to balance the sound system. It's kind of pathetic. To top it all off, when you ruin something with a sound system, everybody notices how noisy it is, how embarrassing the music sounds, or if the music doesn't work.
Thus, to help you, here are some party rentals near me tips that you should follow to eliminate the issues in renting sound equipment Kendall before the party starts.
Choose your Event Style
Before you search for a sound system to rent, you should look at your occasion first. Whether an adult party or a corporate party, birthday, anniversary or even a wedding, each event has unique needs. You need to find the special and relevant type of equipment in the party rental company you will hire.
Investigate the things you may require in the event. For example, a casual party involves a lot of music and needs quality speakers and other sound equipment. In contrast, an anniversary and a classic wedding may require soothing music with proper balancing. It isn't tricky; make sure to investigate the arrangements you may need.
Bring extra Extension Cords for the Sound Equipment Rentals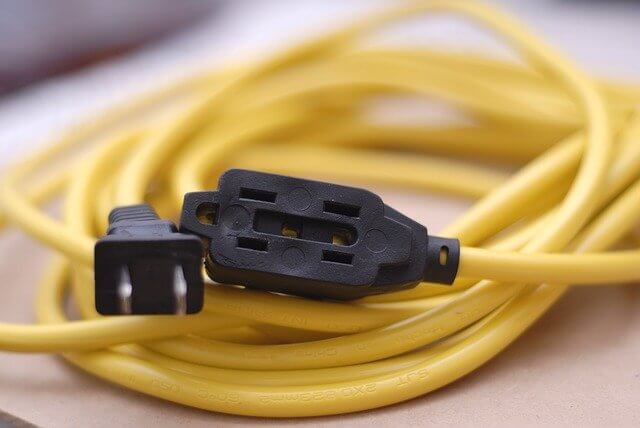 It's a well-told story never to fall short of having enough extension cords and socket boards. You rent the sound equipment from the party rental store, pull it to the site, and design the wires in a friendly and clean style, only to find you're off a few feet from the outlet.
Or, more frustrating, you may be an outlet short to attach all your hardware. Try not to place yourself in that position by bringing extra outlet strips and extension cords.
It's not enjoyable to drive to the home improvement shop, and hopefully not a night event because you will have problems finding the socket boards or an extension.
Have plenty of Gaffer Tape
You may giggle at this tip, but it is essential for your event. Gaffer tape is a gift that keeps on giving to the audio-visual world. It'll stick in many places that regular tape can't go into.
They make gaffer tape from fabric material instead of vinyl or other plastics. So, it is more resistant to heat; it doesn't damage the surface to which it adhered. In addition, it means that people can remove gaffer tape without leaving behind any residue, and it doesn't reflect light.
Likewise, it will make clean work of all the cables dangling from the walls and running everywhere on the floor. Always have a few rolls on hand.
Don't Exaggerate when Renting Sound Equipment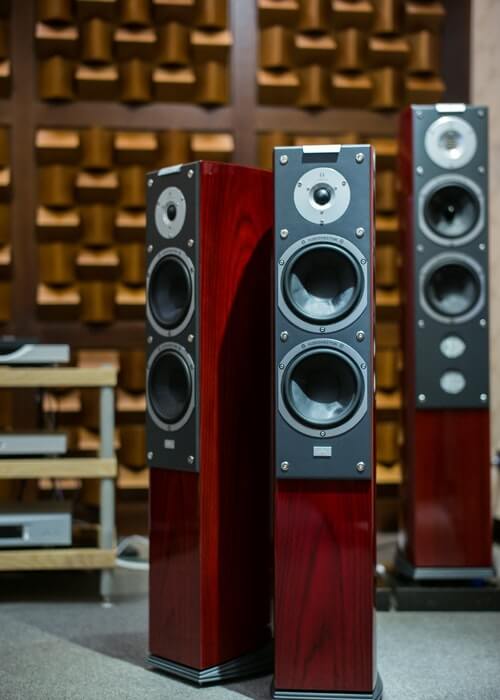 You have nothing to prove, and I guarantee they will love the equipment size, whatever you may bring. You don't have to get the most expensive or largest sound equipment, but one that is perfect for your event.
Don't lease an enormous sound system than the required one as it can be too intimidating, both for you and your guests. It can work for a significant event but may look horrendous at a small party and won't give that satisfying experience you genuinely need to give ten guests.
Talk to your party rental audio company and rent the correct audio equipment for the job.
Listen to the Sound Equipment Rental Experts
I guarantee sound specialists truly know their sound equipment. If you're leasing equipment, you need it for a temporary occasion. That also means sound engineering isn't your full-time job.
So, listen to the sound specialists at the party rental store as they have many years of experience. They aren't just attempting to rent or sell you more stuff; instead, they want you to have the correct equipment so you keep coming back. Allow them to help and listen to what they suggest.
Ensure the Sound Equipment Rentals has a Good Bump, No Thumping
The bass the sound system produces is fun and exciting. Bass can fill a room and kick the event off, but the bass isn't the only component in a decent sound system. Ensure to lease impressive quality speakers that can give a rich sound experience to your guests.
The sound system should roll over to various frequencies and balance frequencies easily. Of course, everyone knows bass is excellent for exciting the crowds to dance, but it's not the only thing in the recipe for an extraordinary audio-visual event.
Make sure you Don't Cross the Mics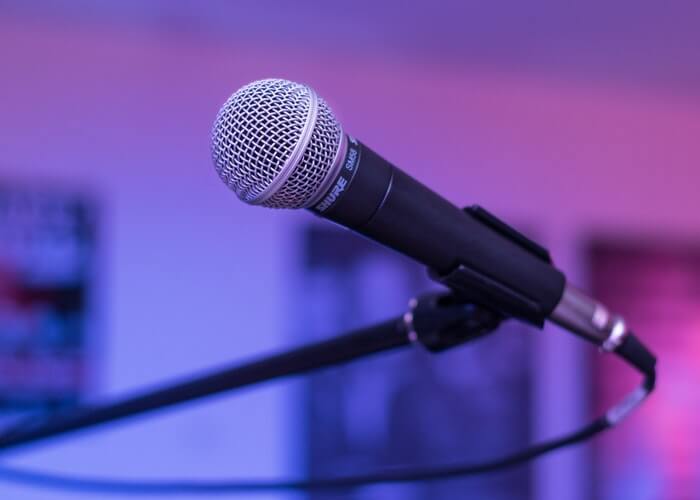 Don't let mics get too close to each other. It makes a terrible shrieking sound that sounds like a ghoul attempting to get away from hell. Likewise, it will bother all of your guests, meaning they'll remember the loud shrieking more than the event itself. So never allow microphones near each other and directly in front of speakers.
Ask for Recommendation Before Renting Sound Equipment
Individuals usually remember splendid companies or people they hire and likewise recommend them to others. All of us like a well-done job and a positive outcome.
So, people recommend people and companies to others who give them exemplary services. You can ask a family member, friends, or neighbors for a great sound equipment company that they like.
You can also get reviews from Google My Business, Facebook, and Yelp since the company can alter these reviews. You can usually see excellent and not-so-good reviews that the company either solved or didn't care much.