Party Rentals in Miami, FL planners, and people alike love throwing parties, but it's a fact that decoration expenses can add up ruining the planning. Your excitement about tossing gatherings can dwindle when you understand how costly party décors can get. To guarantee that your party plans go well, Miami Party Rentals recommend you try our inexpensive ideas that won't hurt your budget.
Buffet
A straightforward inexpensive buffet might be the only party decoration you need. Are you on a strict spending plan? Do without fancy and expensive dishes and craft your own. You can make pedestal bowls from melamine bowls glued to spray-painted candles.
Basic, economical, yet lovely! Sausage rolls can be purchased frozen and placed on the stove on the day. You could do a tuna pasta and a cheddar pasta or perhaps a chili and rice or potatoes, chili can be cooked ahead of time and frozen.
Outdoor dinner party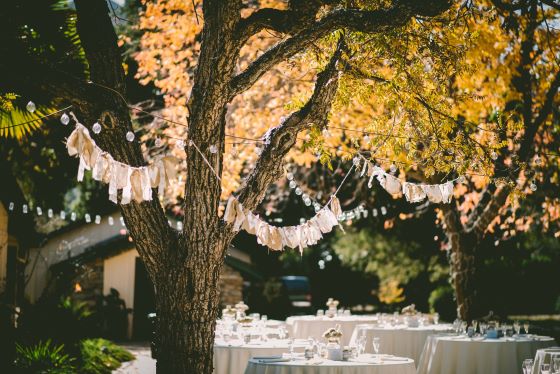 Nature makes the ideal party background, and natural magnificence is decorative enough, so you won't require numerous decorations to make your gathering pop.
Ensure you offer some seating and a spot for visitors to set a beverage by renting some chairs and tables from your favorite party rental store. However, depending on your space, you may require more items. Adding any extra party items is up to you.
Party balloons
What is a gathering without balloons? If you decide to blow them yourself, balloons are economical. Pick bright colors for a youthful look, or an older crowd, stay with a couple of colors.
Hang balloons from the ceiling with ribbons or toss them around on the floor. Moreover, utilize the balloons to make a fun shape or backdrop on the walls.
Make ambiance with candles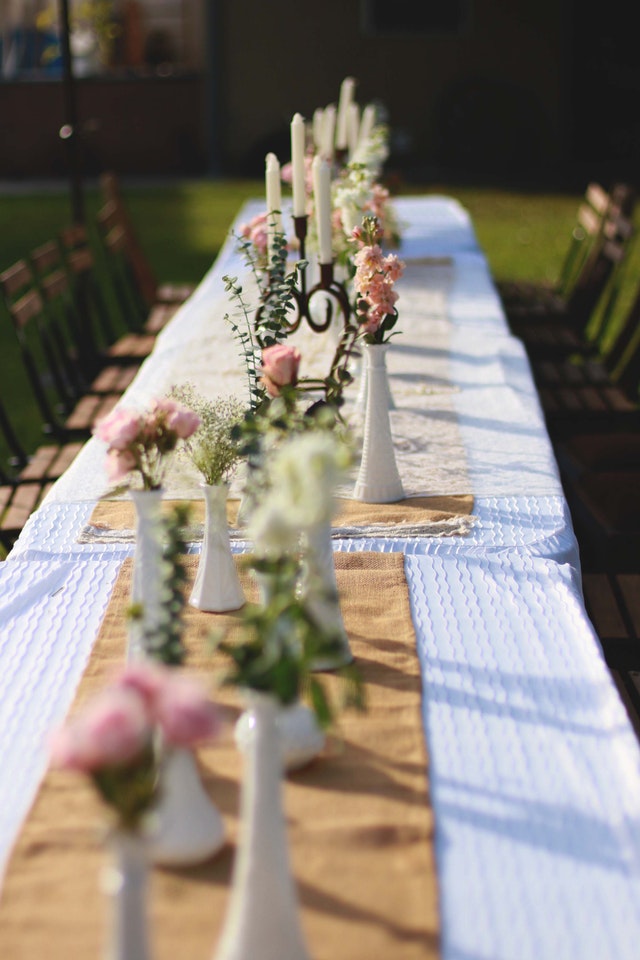 Lighting for night party makes an intimate and fun party vibe, and it hides dust and the absence of different decorations, as well. Set up candles of various sizes around your space, utilizing more lighting around tables and food zones.
It's Party Time
Bright colors can make anybody think, "It's party time!" Now, with the plenty of dollar store paper items and free printables, you can brighten any gathering without spending tons of cash. Are you worried about the cleanup?
Make it an eco-friendly festival by recycling papers like brown colored paper bags into fun gathering bunting or decor, or search for used (and free!) party products on freecycle.org.
Keep it casual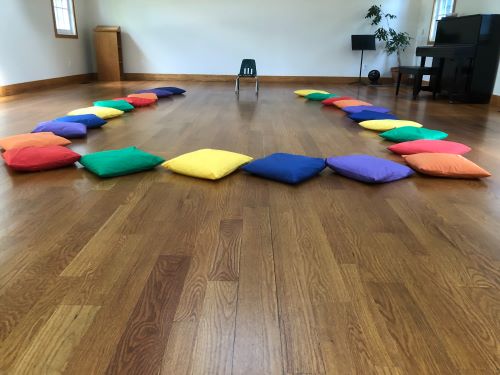 You don't need to bother with a dining table that seats 20 or more guests when the floor will do fine. Make a casual and intimate environment by making a party space with floor pillows.
This sort of party design is ideal for straightforward cocktails and finger foods, saving you cash on food, as well! However, make sure to clean and shine the floor so clean freaks could get on the fun too.
Mix and match
Try not to stress if you don't have dishes or silverware. Mixing your plates, glassware, and, other dinnerware makes texture and intrigue and can be party stylistic theme in itself.
For a celebration wine and cheddar party, tie silk satin ribbons or napkins around the wine necks and serve cheeses and crackers on slate tiles.
One-color designs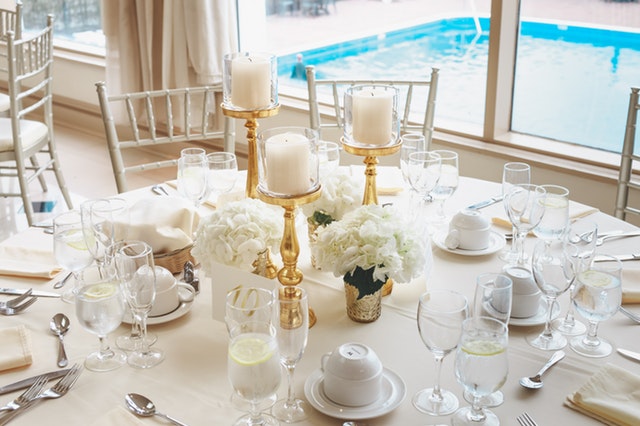 If numerous colors aren't your thing, go with a one-color décor theme. White is one of the least complicated color plans to pull off and one of the least expensive. If you want to impress your guest, it might be more affordable to lease linens than to buy them, but first, remember to check stores.
Burlap or muslin is cheap and can make remarkable party decorations, no sewing abilities required. Most fabrics look nicely frayed around the edges and function admirably for napkins, tablecloths, and, runners.
Go natural!
The magnificence of doing a natural or outside party is that it's straightforward and cheap to do for your gathering. A straightforward tabletop completes the parties theme with wood serving dishes, clear-cut foods, and, an economical flower bouquet.
The most significant component of your gathering is fun. If you are having a decent time, your visitors will, as well. The best thing you can do at a party is to focus on your visitors and make them feel welcome. Also, they'll never see your lack of decorations or scarcity.