The top Christmas party rentals planers love a good gathering—particularly a Christmas party. So, during the holiday season, we show how much we love these gatherings by breaking our piggy bank, all for the sake of making our Christmas party the talk of the neighborhood.
However, hosting a Christmas party seems like a bad idea that decimates your budget if you have low funds. Of course, you want to have fun like everyone else, but you don't want to go bankrupt, right? Don't worry; you don't need to overspend on Christmas party rentals items to entertain your guests! Party Rentals near Sunset FL will assist you in hosting a Christmas party on a budget.
Stick to your Christmas Party Budget
Do you want to host a Christmas party this year without money issues? If you're going to find extra money in your spending plan, temporarily cut a couple of luxuries, like your movie theater or restaurant cash. Then, put aside a reasonable sum in your Christmas party budget, so you know what you'll spend.
An ideal approach to staying close to your budget when hosting a Christmas gathering is to track your spending as you go. You can use a helpful planning application called YNAB that makes it simple to follow your transactions. It'll assist you with knowing the exact amount you've just spent on the gathering and the amount you have left to spend.
Set Top Christmas Party Priorities First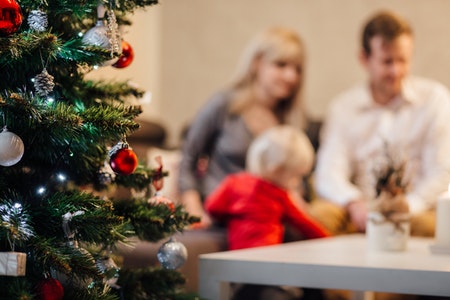 Before you spend, make a list of all the things you want to purchase. Start with what's most significant regarding your Christmas parties, such as decorations, main dishes, appetizers, desserts, beverages, chairs, and tables.
So, if your cash runs out, you can cut things from the bottom that matter little and focus on the Christmas party ideas that you truly need.
Rent Chairs and Tables from a Local Christmas Party Rentals
Chairs are fundamental to all occasions, particularly more for Christmas. Depending on the format, there's a kind of chair you'll need for your party. Whether wood or plastic, stackable or folding, you'll have much to browse from our table and chair supplies. You could even rent stylish Chiavari chairs and comfortable lounge seating if you want to enhance your dining style!
If you're serving delicious food, ensure you have enough table space for all of your visitors while they're eating. Select table shapes, for example, circular, square, and rectangular, and lengths that will best fit the size and area of your space.
Choose a Hot Cocoa Bar over an Alcohol Bar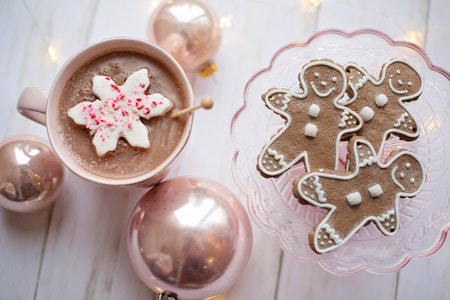 Everyone knows alcohol is expensive, mainly when throwing a significant party with many guests. But, despite everything, you still want to be festive while sparing cash, then sacrifice the spiked eggnog and cocktails and offer a hot cocoa bar to your visitors. But it only works well when you have many guests that don't drink. I mean, if they want to bring their alcohol, then allow it.
A hot cocoa bar it's simple to pull off. Make a large portion of hot cocoa, give Christmas-themed cups, and offer all the delicious toppings for visitors to mix. Yes, marshmallows are the top pick; remember things like candy canes, whipped cream, sprinkles, and much more.
Shop Discounts
Chips, sugar, sodas, cranberries are the same no matter the brand. Save some of your cash for better cheese or a more excellent cut of meat. Also, spend less on stuffed food ingredients that get mixed into casseroles and soups. Don't worry, if you have cooking skills people won't notice the difference.
Best Christmas Tunes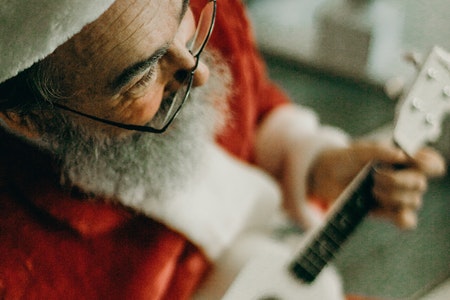 Everybody cherishes Christmas tunes since it's good for the spirit. Set the merry mood up with your Christmas top choices on CDs, an online playlist, or play your classics. You could even do a Christmas karaoke by renting a karaoke machine. Please search for a Christmas karaoke playlist on YouTube or use an app like Spotify and let your guests belt out their very own rendition of Jingle Bell Rock!
In Conclusion to Christmas Party Rentals Budget Ideas
If all the Christmas party planning and preparing have you tired, exhausted, and stressed, take a deep breath and reorganize yourself. Remember why you are throwing the Christmas party. Stress can make us angry, making for a less cheerful Christmas.
If you love hosting a Christmas party, then do it! Yet, don't break your budget and ignore the pressure of making a Pinterest pin party. Instead, focus on what matters the most and fits in your budget. Then, minimize the expenses and keep your spirit up by shopping with us. This year, we'll help you with your Christmas party items, decorations and deliver a reasonable budget!