Our top Miami wedding planners believe that you can throw a budget-friendly wedding and still have a fabulous wedding that you can enjoy. Making sense of your wedding budget can perplex you if you have never planned a significant occasion.
It's difficult to know for sure your wedding budget if you're unsure how much money you want to spend. Often, the wedding bride's dream wedding will take a step back because it's just not affordable for their spending plan.
Your wedding is probably the greatest day of your life, so you may feel pressured to design a dreamy celebration. Yet, there's no reason to go bankrupt with the wedding rental supplies, but you don't want to go the cheap route either. Don't worry, you can have a magnificent and memorable wedding regardless of what your budget is!
Our expert Party Rentals in Miami planners have created the best budget-friendly wedding tips to save you cash on your big day. Maybe with what's left over you can spend it on a wonderful honey-moon instead of paying off a ten-year loan.
Budget-friendly tip #1-Avoid inviting everyone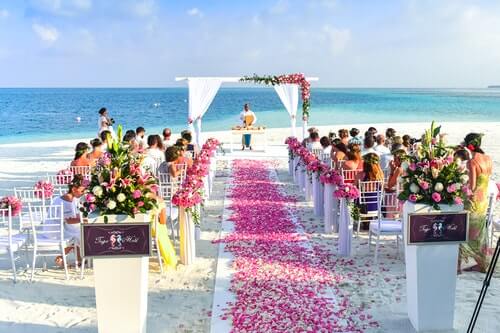 Perhaps the best method to lower expenses is to reduce the size of your guest list. Having a small wedding can save you money on the total items at your wedding. For example, since you're inviting fewer people, you save on some catering items such as plates, glasses, and even the food.
Even though you'll want to invite everyone you know to your wedding, that isn't an extraordinary idea. With every invitation you make, you're including extra expenses while also making your wedding less intimate.
To save as much as possible, consider welcoming fewer guests and making the occasion more personal. Start by cutting your list down by 20%, then a little more and keep going until you're satisfied.
Request wedding help instead of gifts
Pass on the blender and gift cards instead, ask your loved ones that have skills to help. For instance, if they have cooking abilities and even DJ skills, then help with your catering and music needs.
Often, you may get even luckier and have a dear friend who's an incredible talent in photography, and who is eager to photograph your ceremony as your wedding gift. After the service, he/she can give everyone specialized pictures.
Asking talented loved ones to offer help or services that line up with their abilities instead of a gift is an incredible method to keep your wedding on a level budget.
Hold the wedding at home, or outdoors instead of a site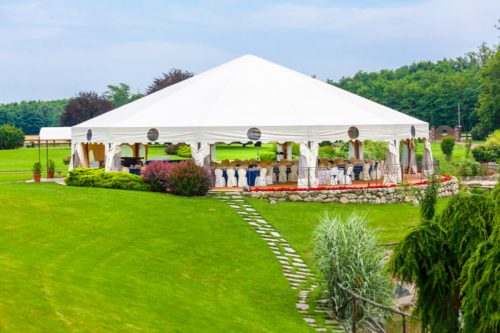 Leasing a venue for your ceremony and reception can dent your piggy bank. Rather, think about using your home (or a home of a parent) for your ceremony, or maybe a public beach or park with a pleasant view.
For each situation, you can likewise have your reception outside, making a pleasant, memorable ceremony while removing the expense of leasing a venue.
However, if you throw a get-together outside, it's ideal to have a back-up plan if there should be an occurrence of an awful climate. You would prefer not to get married in a thunderstorm that will ruin your day and leave everyone wet.
That may mean leasing a large party tent if a downpour is forecasted or even if it's not, it can save you from the hot sun. But add a few modern fans if it's a sweltering day.
Hire a family restaurant
If you couldn't find a cook, then consider hiring one from your community. For example, a family-owned restaurant and ask the owner to cater your wedding.
Family-owned restaurants need business and are prominent places to check. They will often go beyond what's needed to make your wedding extraordinary and are mostly more understanding of your budget needs.
Don't go overboard with the flowers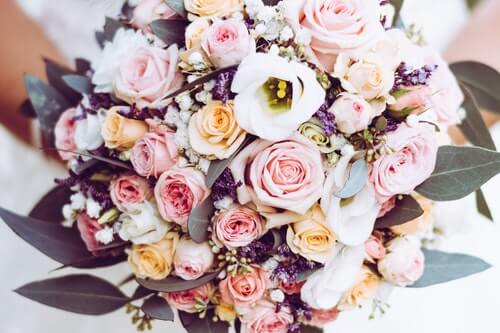 Often, people end up spending a lot of cash on flowers that will die soon after the wedding. So, keep it straightforward yet elegant, for example, a single rose for every bridesmaid and a small bouquet for the bride.
If your aunt or grandmother has a rose bush or gardens, you can make your bouquets the day before the ceremony by cutting the roses yourself and cutting away the thorns.
You can use fake flowers too. Nobody will even notice, and you could save a lot of money by doing the arranging yourself.
Borrow the stereo equipment
Instead of contracting a DJ, use your home stereo equipment or borrow one from your friend. Everyone has a friend who thinks their stereo equipment is the best and loudest, so tell them to help. Put speakers around the dance floor since there's no reason to spread them around the entire site.
Make a playlist on your iPod that includes a few hours worths of your favorite tunes—or check whether you have a friend who can make a playlist for you. Pick your songs but allow the crowd to pick their favorite melodies too. This is an incredible way to get the crowd pumping and excited, not to mention involved.
Last budget-friendly wedding tip stock the bar yourself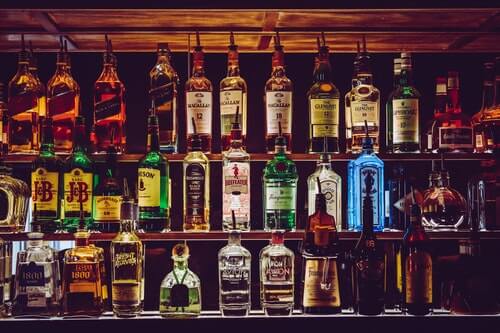 Alcohol is a major expense regarding a wedding budget, and it's also a budget-friendly wedding factor you can mess with to reduce expenses. Rather than deciding on a full open bar, for example, you can save cash by offering just beer and wine, or a free happy hour followed by a cash bar. Or omit the cash bar since a lot of guests hate it.
If you do lease a site, ask them if you can bring your alcohol instead of using the venue's, which can be a significant cash saver. Search for a discount liquor store, and stock up on red and white wine and a few beers. If you want to offer a full bar, get the standard liquors like vodka, gin, rum, and whiskey, besides a few mixers and sodas.
Remember that while it's more cost-effective to purchase a keg of beer rather than the cases, any extra beer will go to waste. Whereas you can store leftover bottles for much time. Also, that is useful since it's a smart thought to overestimate since you would prefer not to run out of drinks halfway through the reception.
For wedding services and some more budget-friendly wedding saving ideas call Adventureland Party Rentals.