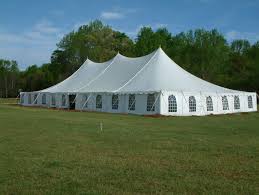 Well, the answer is leasing a tent for an open occasion and are available at a tent rental Miami dealer.
The tents come in all shapes, sizes, and for many different types of events.
Many individuals think the tents are an eyesore however that boat sank a long time ago and now they have amazing designs for people wanting extravagance.
You should be the judge.
Make the wedding without burning your wallet and go full throttle buying all the other items, for example, tables and chairs, music, catering, and the bar fully loaded.
Why pick a tent?
Tents also are use for ceremony.
In case a ton of visitors are expected, then a canopy is for you.
Also, by a ton, I mean more than a two hundred because some venues cannot support more than 200 people.
Since you could use the tent for the reception because the ceremony occurs in the church and the other option might be the backyard but could get crowded.
If you don't want the hassle of traveling, then the tent also can be used for the ceremony and as it allows seniors to stay situated.
 Reception
I now that a hall seems familiar to you.
We had graduations, celebration, and corporate events.
I know venues have good seats, and with excellent decorations, it's charming yet when they tell you, "you have to leave time is up," then what are you going to do.
Party Rentals Miami has a pick up typically until the next day and some two days.
So get every one of your loved ones together and tell them where to meet, right.
You tell them the address and when they get there to their amazement is a big beautiful tent that has sidewalls or has a see-thru roof to look at the lovely stars.
Like I said before having the reception and ceremony in the same place is a time saver and tents made especially to impress so there no need to worry of taking horrible pictures because the backdrop does go well.
Is rain imminent?
Well, it's over everyone go home. Don't worry I'm just kidding even though that's probably what some people might think when they make the event outside, but rain is just rain when you rent a tent.
Dealing with rain when you lease your tent is simple since tents with sidewalls protect you from light wind and rain.
All you have to do is reserve a sidewall canopy, and it will enclose your tent and make it feel like a building.
Unless it's legitimately a hurricane, rain is nothing to concern yourself because your sidewalls will be on the front line making sure your wedding goes off smoothly.
Many styles of tents
You have to consider that not all canopies are alike.
Pole tents and frame tents are entirely different because frame tents don't bring a center pole and cost more.
How about we compare:
Pole Tent
Cheaper
Has a center pole and can be an eyesore if you like to take pictures
Mostly installed in grass
Need more tie-downs
Easy to transport; fewer parts and less space
Staking is critical
Frame Tent
Stronger and more solid
Installed on any surface
More expensive because it brings more highlights than the pole tents
No center poles so take your picture anywhere
Flexible layout and better floor plan options
Self-supporting
Possible transportation issues because of their size
The most effective method to decorate your tent
How many ways to adorn your wedding tent?
This question is an understatement because you can embellish the canvas however you want.
In fact, the response to this inquiry is simple.
You may make canopies luxurious, and if you don't like luxury, then you go for the simple type not to lavish canopy too.
The add-on like restrooms, trash cans in whatever colors you like, beautiful lighting, tableware, silverware, and the theme is up to you.