Welcome to Adventure Land Party Rentals! We are a family run and operated company. Offering friendly and professional services with on time deliveries so you have less worry time and more enjoyment time!

Our job is to serve you! From birthdays to weddings, any formal gatherings, nothing too big or too small. Our unbeatable prices are guaranteed!




Adventure Land Party Rental
alprentals@gmail.com
786.366.8615
305.506.7317 (spanish)

Quick details about AdventureLand Party Rentals Miami.
We are one of the premier party rentals Miami FL. We have bounce houses, water slides, machines and more! In our inventory you will find the best equipment at a great price, if you can't find it we usually still have it so give us a quick call. Our friendly staff will help you make your party rentals or event planning a success. Our staff is very professional and punctual. Ask about our packages and veteran's specials. We also have tents and tables for all sorts of events. Other items and entertainment you will find are clowns, linens, hot dog machines, snow cone machines, cotton candy machines, decorations and more.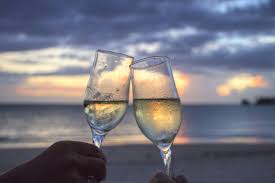 Do not leave your party to rookies for your special occasions!!!
We acknowledge the fact that what makes us great is you the client. Pleasing our clients is our goal for every service we provide. So here is a list of things that you can expect from us. We make sure that even the minor details are paid detail attention to guarantees us that you will always call us back.
Our products are always in top shape.
Safety is our main priority.
We are always on time to make sure everything starts off great.
Our prices are the best in Miami.
We have clean and sanitized equipment for your family to have fun in.
Our staff is very knowledgeable in assuring that your vision of the perfect party comes to life.
Whether it's a big occasion or just a small get-together we got you covered. Adventureland is a family business that caters to all South Florida. If you want to learn more about Adventureland Party Rentals go to our Facebook page by clicking here. We would love for you to check out our blog on the latest in the party industries. In it, you will find safety tips and the latest on equipment like the newest bouncers and water slides.
So give us a quick call for party rentals Miami at (786)-366-8615 or email us for any questions!
What you will find on our website
When you navigate on our website you can either go to our product page link or go to our gallery. You will find that it leads to the same page. In this page, you will get the services and products we offer.
Bounce houses
If you click on bounce house you will find a huge selection of bounce houses like Dora, Mickey and more. We just bought 20 new bouncers for you and your kids to enjoy!
Tables and Chairs
When you go to our gallery you will find the tables and chair page link. In here you will find round, square and rectangular tables for rent starting for as low as $8 each. We have cocktail tables, banquet tables and more. You will see table cloths and chairs starting at $1.00 each.
Concession machines
In our gallery page, you can travel to our concession machines page. In there you will find hot dog machines for rent for as low as $50! We got popcorn, snow cone, and cotton candy machines at affordable prices.
Water slides
If you love water then from the gallery you can link straight to our huge selection of inflatable water slides for rent. Here you will find bounce house water slides for does that want to stay dry while the others get wet. We got 20X20 slides and more.
Tents for Rent Page
In here you will see a huge selection of sizes of tents for your outdoor events. You can choose from our 10X10 to our biggest 40X100 tent rentals.
Package specials page
In this page, you have a huge selection of party rentals Miami Packages. Ranging from economical packages like the 1 bouncer 2 tables and 20 chair special to more elaborate packages like the park special of 1 bounce house, 2 concession machines, 2 tables, 20 chairs, balloon arch and a clown. We even throw in a generator in this one!
On our rates page
You can find our rates page, you guess it rates! So you can have an idea of the cost of our products and services we give you a transparent look at our prices. This transparency shows you that we are one of the top party rentals in Miami FL.
Miscellaneous page
When navigating from the gallery to our MISC. page you will find string lights, coolers, generators and more.
Our Blog
In our blog, you will get the latest on party rental related news. We will also give you tips on how to achieve a great event at a great price without sacrificing that quality look we all want. You will hear about the newest equipment and more. So explore our wonderful website and enjoy!
To 10 Kids Party Rentals Miami on a Budget Ideas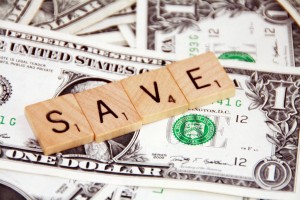 Here at Adventureland party rentals Miami we are known for having the best prices around. Today we will show you how to have a fabulous event without overspending. Yes, it can be done, with a little ingenuity and small sacrifices we will give you the rundown on how to do it.
let's begin!
Time is everything; give yourself a minimum of 2 weeks in advance to start planning. By giving yourself enough time you will be able to find hot deals online with patience.
Make your own birthday cake that can be healthier and save you a good amount of money. A store bought cake can go for around $25, serving usually 18 pieces. Same size cake homemade will go for about $3.00.
Skip on the catering and grill your own hotdogs and sandwiches. A hot dog machine can go for as low as $50, but you can make your own for free in your kitchen. For dessert how about some rice pudding with cinnamon. You can also use serve ware that's reusable so you don't have to spend every time you throw a party. Also, avoid the individual soft drinks and opt for family size drinks.
Avoid the expensive party favors by giving out a few crayons out of the box of 64 to each kid. Also, buy a bag of toy soldiers and for the girls give out homemade bracelets. You can also give snacks like homemade cookies.

Make sure your location is free like a park or your home. Most venues can be expensive so skip on them to save a few bucks.

Save the expensive invitations and do the digital free invitations. There a few like Paperless Post.
Rent the least expensive bounce house, you don't have to get the 7 in1 bounce house slide. I nice small bounce house when you are on a budget is as good.
If your friend or family member is having a party this month. You can call a party rental company and see if they can get you a discount if you bring them a new client. Usually, we do it here at Adventureland Party Rentals Miami.
Don't invite the entire school, just the closest friends are enough. By making the event more personal your kids probably will have more fun.
Do the decorations yourself, if you are a little crafty you can surely decorate with balloons arches and more. You can go to YouTube and watch and learn how to do it yourself.
So with this, I hope your pockets are feeling a little better. But also remember there is a thin line between saving and just being tacky. You can check our website for plenty of items under $100 here at Adventureland Party Rental.
What makes us a top party rental company is you.
A lot of companies in our industry talk a good game, but in reality, if you look at their reviews is awful. You can save yourself stress and time before you hire a company just by looking at their reviews. You will hear stories of how they didn't make it on time with the tables you rented or worst yet they didn't make it at all destroying all your hard work. We heard stories of dirty old equipment being brought to an event such as a wedding. We also heard stories about how after they collected the check from you, their service plummeted. Avoid not getting your emails answered by going with a company with great reviews. So enough talking at let's see how Adventureland Party Rentals stack up with our reviews.
In our Facebook page, we have 136 likes from our clients.  We also have a 5-star rating in Mark Zuckerberg social media network.
Yellow pages we also have a 5-star review on there. It goes to show that great service pays off.
Superpages our only review here says the following "Table linens etc. were spotless" and Ceaser was so nice and professional.
We try to make your party experience stress-free so you can enjoy and have a blast with your family and friends. Adventureland makes sure you get clean bouncers and nice tents and tables and on time. We will answer any questions for you just send us an email or phone call.
By us trying to make your party experience stress-free so you can enjoy and have a blast with your family and friends has made us a top party rentals Miami company. We may not be the biggest event rental company in Miami, but we treat our customers like gold. You know there is no better marketing than great service at a great price.
We work All Miami Party Rental Area
Adventureland Party Rentals Miami brings the fun to "all Miami Party Rental" neighborhoods and communities. Our services touch every part of Miami FL. So today we will go into a little history of some of the neighborhoods we serve.
Miami Kendall is a great suburban place known for its quiet middle-class homes. This community is named after Henry John Broughton Kendall, a director of Florida Land and Mortgage Company that moved to the area when the company bought the land from the State of Florida in 1883. We can find great parks in this area that we worked with to help throw amazing parties. Some of the parks in this beautiful area are Indian Hammocks Park and the Continental Park which are great to take the kid's when you want to be in the great sunny weather. If you grow up around Kendall than you must now about the Kendall Ice Arena which is loads of fun for the kids.

This ice skating arena has always been a teenager favorite, we also can't talk about Kendall without talking about Hot Wheels Skating Center. I remember taking trips in middle school which was organized by the school bus owners to make a little extra cash for field trips, does were the day's, man!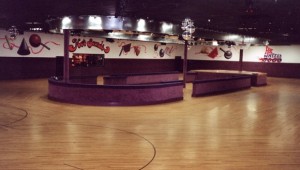 We can't talk about Kendall without saying something about the Dadeland Mall with over 185 retail stores to shop in. This mall is a stable for all Miami FL residents and as we blog, they are ready to expand with a new Apple store and more shops. We love our Kendall and our clients here!
Our  Beloved Westchester
This is for our Westchester party rental Miami friends, an urban neighborhood in Miami-Dade County, Florida. Stemming from Bird Road to the south, Tamiami Trail to the north this area is great and unique. We can really enjoy this Cuban heavy area and all its flavors. We got the famous Bird Bowl in SW 40th Street with arcades, billiards, and bowling so you know your weekend won't suck if you are around here.

I know it's not Christmas yet but we can't forget about Santa's enchanted forest a staple in all Miami for decades. This amazing Christmas theme park is the world's largest of its kind. This theme park has over 100 rides fun for the whole family. It also has over 3 million lights keep the place jolly during winter time. With Choo Choo Trains, Mechanical Bull Rides, Roller-coasters, Inflatable bouncers, slides and much more to be able to fit here. What could be better in the cold winter time in December! Just check their website out if you ever plan on being here for this time. We love Miami and everything in it, we will continue to bring you more about our neighborhoods in our blog. If you need any assistance with any of our services here at Party Rentals Miami just give us a quick call